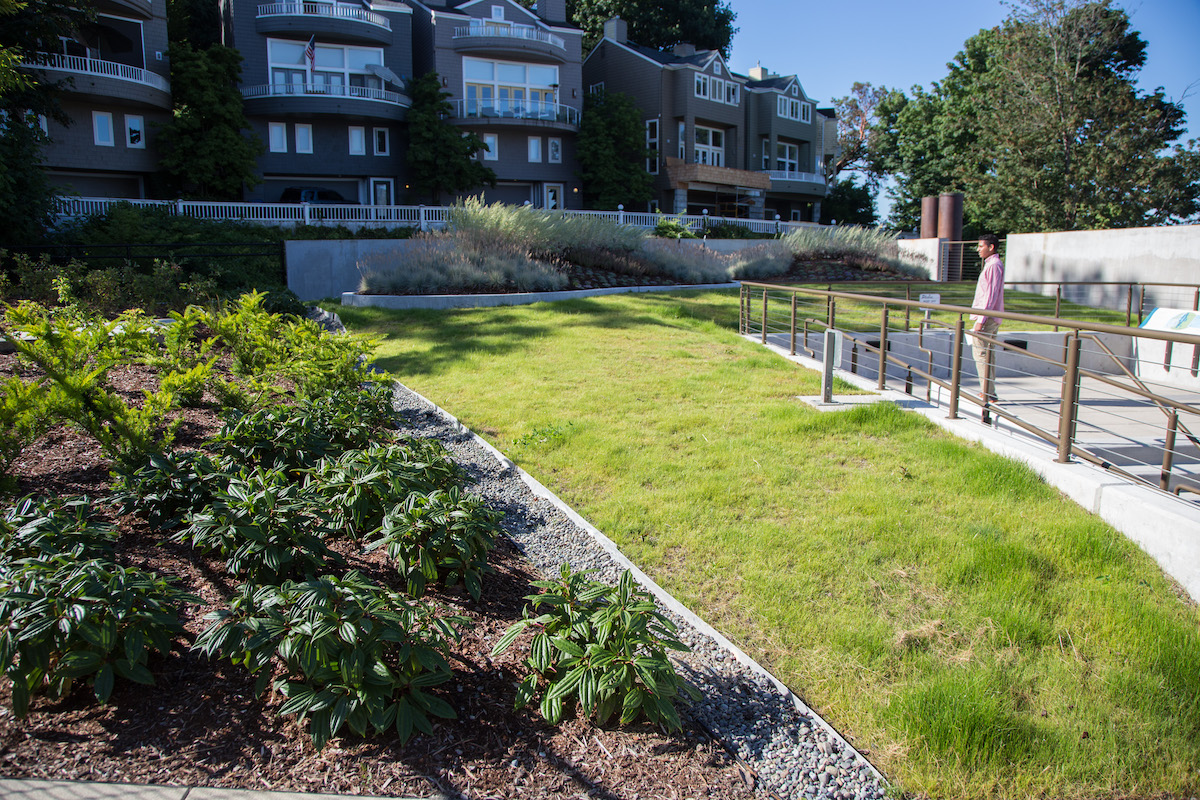 Green Roof
A green roof is partially or fully covered with plants. It soaks in rainwater before it can fall to the ground.
Benefits
Adds more green space to your property
Adds habitat for birds and beneficial insects
Improves air quality
Has potential for LEED™ credits
May be designed for food production
Looking for resources to help fund your project?
Check your eligibility for mini-grants.