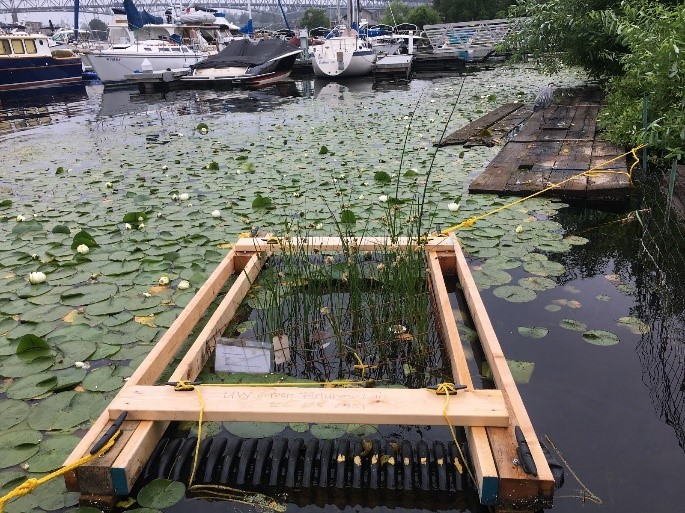 Floating Wetlands
Floating wetlands help stop erosion, provide habitat for birds and aquatic wildlife, and the plants and soil media can help filter and clean polluted runoff. These are being used on the Duwamish River and planned for other Seattle waterways.
Want to learn more about floating wetlands?
Learn more about the Duwamish Floating Wetlands Project led by a team of UW students and professionals from the Green Futures Lab and Port of Seattle.