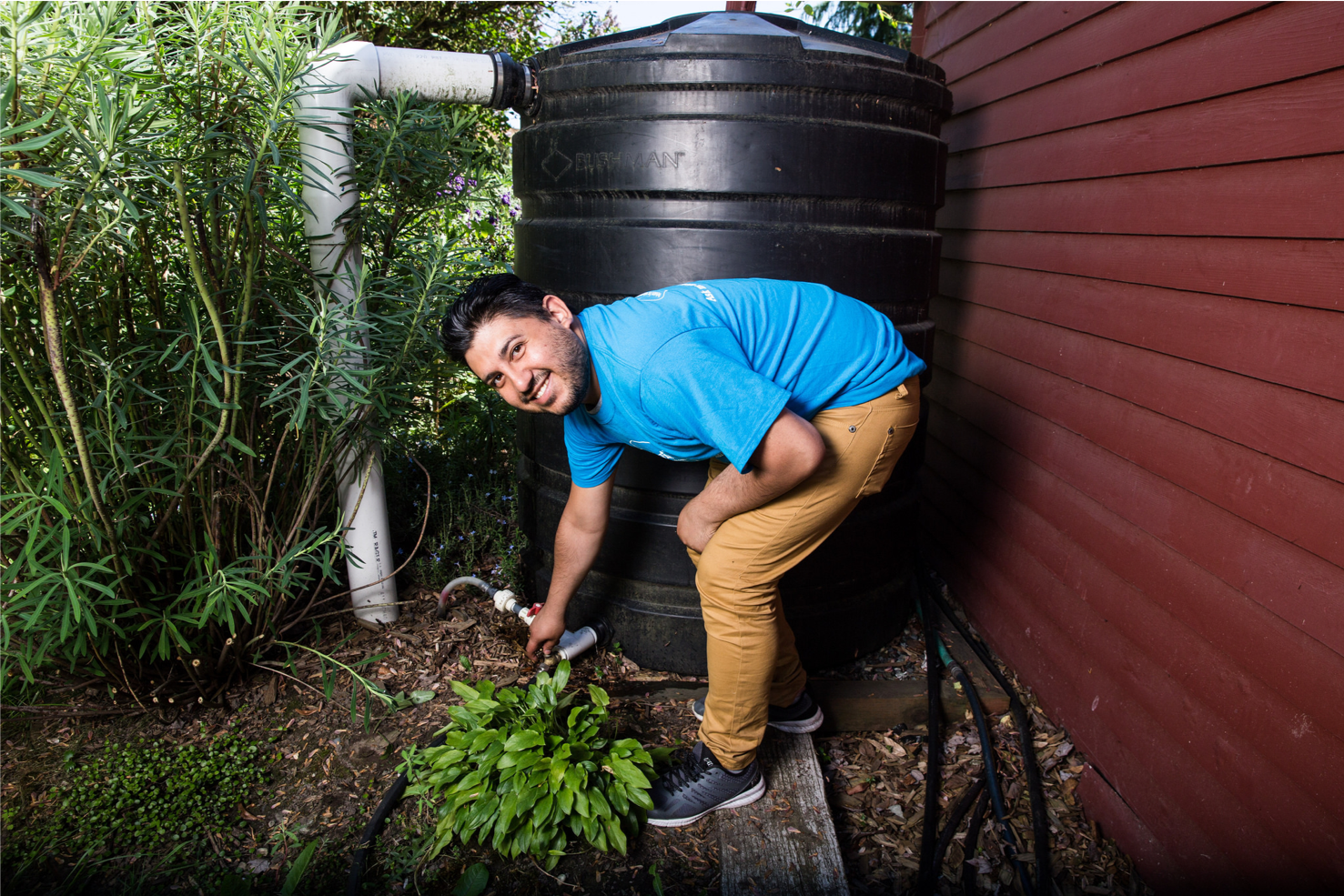 Stormwater Cistern
A stormwater cistern is a large above ground container that captures rain from a roof downspout, then slowly releases it through a low flow valve to your yard or side sewer. This special low flow valve lets water trickle out to make room for rain from the next storm. In the late spring, this valve can be closed if the owner wants to use the rain for summer watering. Seattleites may get rebates for cisterns.
Benefits
Easy to design, install, and maintain
Cisterns can capture water for summer watering
Looking for resources to help fund your project?
Check your eligibility for RainWise rebates and check here for other incentives in the region: www.12000raingardens.org/about-rain-gardens/incentives/